Tips on Preparing your Child for The First Dental Visit
The American Academy of Pediatric Dentistry (AAPD) recommends that your child should visit the dentist by their first birthday, or 6 months after the first tooth comes into the mouth. We know that children who attend the dentist from age 1 have fewer dental problems over their lifetime, than those who start at age 3. We believe that tooth decay is a preventable disease and establishing a relationship with a dentist for your child from an early age is the key to developing a lifetime of healthy dental habits.
Very young children do not need any special preparation for their first visit, and as they grow they will learn that going to the dentist is a fun and rewarding experience. Older children may benefit from reading a book or watching a TV show about going to the dentist. We recommend that you never talk to your child in a negative way regarding their dental visit. Do not bribe your child or threaten them with going to the dentist, or use words such as "drill" or "shot" to instill fear into them. This only makes going to the dentist even scarier and more difficult for your child.
Let your child know the importance of taking care of his or her teeth. Tell them that the dentist is checking to see if their teeth are healthy and strong, and that we will be cleaning and polishing their teeth, so they will sparkle and shine! We want our children to be proud of their teeth and happy to show them to the dental team!
Every parent wants the best for their child! One way to help your child to be cavity-free, is to establish daily oral hygiene routines at home. Teach your child to make healthy food choices and take your child to the dentist twice yearly for check-ups. The first visit should be no later than 6 months after the first tooth appears in the mouth. Your child will not be able to understand what is going on, but their mouth is ready for a dental exam! Your pediatric dentist can quickly determine if your child is at risk for tooth decay and give you tips and pointers to help prevent cavities from taking hold in your infants mouth.
Give our office a call today for your child's first dental visit!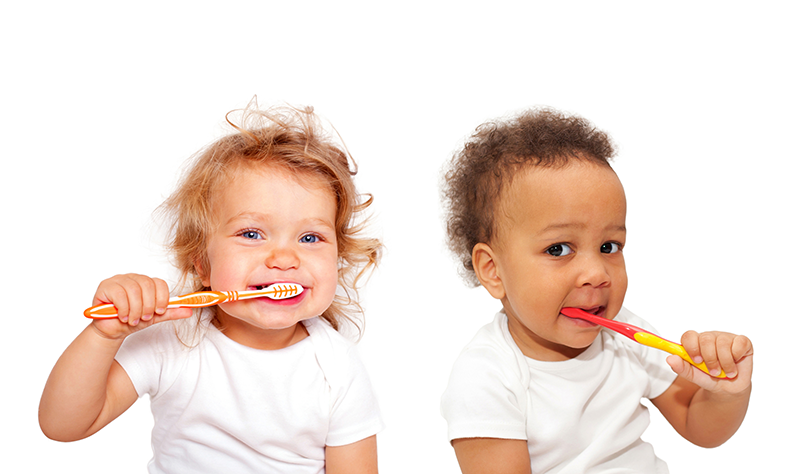 My children love coming here, all of the staff is very personable and professional. You can tell they all love what they do for these kids.