Ages 3 – 5
Brush your child's teeth twice a day – morning and night. Use a small smear of fluoride toothpaste on a child-size toothbrush.
Your child might want to start to clean their own teeth. Letting them hold the toothbrush with you will help them feel they are part of the action. YOU need to clean your child's teeth until they are about 7 years old, as they do not have the dexterity to do a thorough job until then.
You should floss any teeth that touch each other to remove the food and plaque that collects between the teeth, daily.
Encourage your child to drink water after eating. This helps to wash away any leftover food.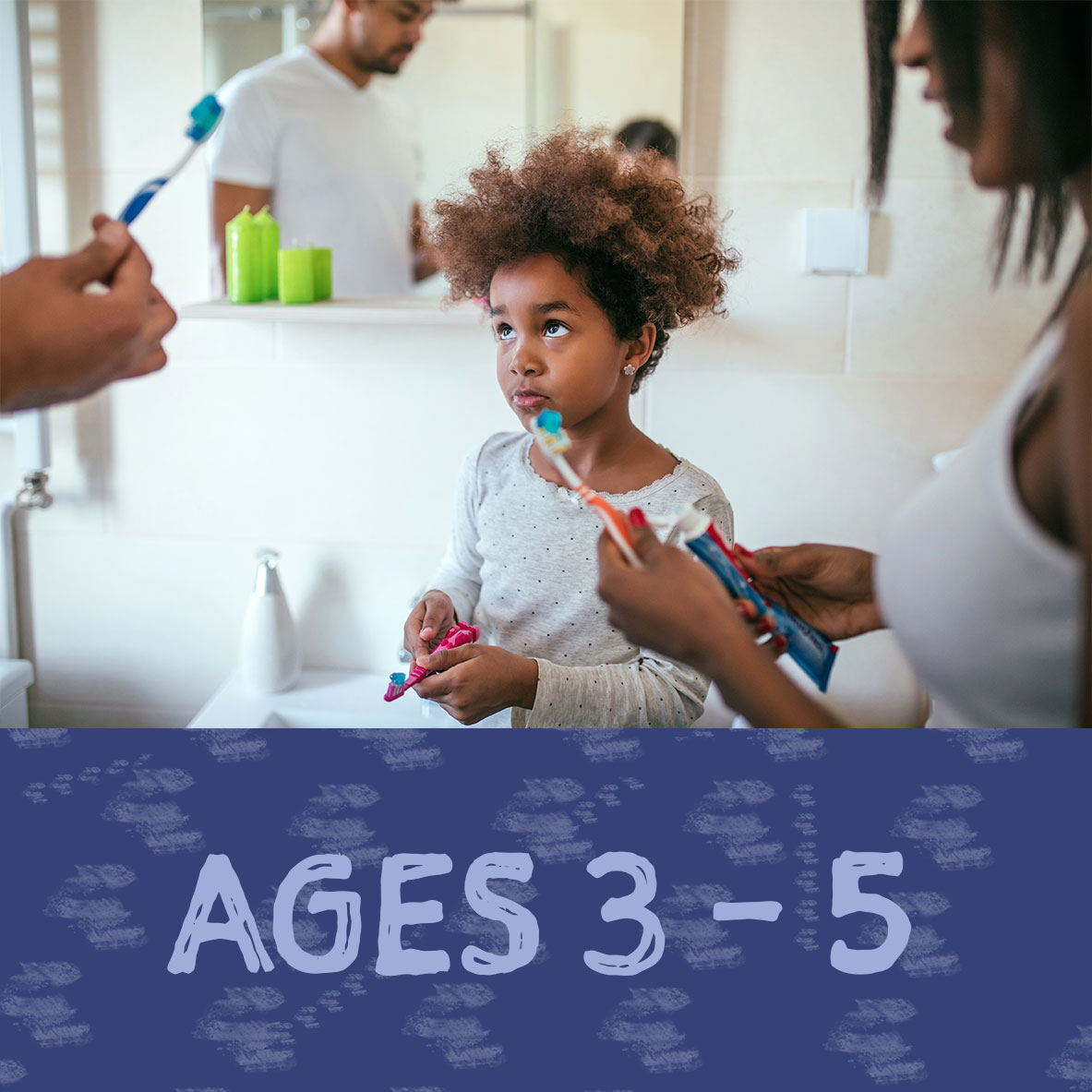 We are proud to say that our parents are the best informed parents out there!  Children often have many dental topics unique to their specific age group.  Have questions or wanted to know something more about a certain topic?  Click below to find a ton of useful dental information for your child's age.